Latest posts by Keely Drukala
(see all)
If you don't visit Somewhat Reasonable and the Heartlander digital magazine every day, you're missing out on some of the best news and commentary on liberty and free markets you can find. But worry not, freedom lovers! The Heartland Weekly Email is here for you every Fridaywith a highlight show.
Subscribe to the email today, and read this week's edition below.
Florida Lawmakers Propose Sin Tax on Nightclubs

Alexa Moutevelis, the
Heartlander

Floridians heading to "gentlemen's clubs" in the Sunshine State may soon be paying an extra cover charge. One would go to the bouncer, and another $10 would go to the state. No word yet on if this proposed new tax must be paid in singles. 
READ MORE
---
Better Price Controls Won't Fix Medicare

Sean Parnell,
Orange County Register

The Obama administration recently announced it will shift how it pays doctors under Medicare, seeking to reward "value" instead of "volume." This is likely to be yet another fiasco, with elderly patients and taxpayers falling victim to the dreams of bureaucrats and central planners. 
READ MORE
---
The Crucifixion of Dr. Willie Soon
Sean Parnell, 
Orange County Register
The science is not on their side, so climate alarmists and their media allies are getting desperate and vicious with their smears and lies. They've gone full Alinsky on their latest target: Willie Soon. They are trying to freeze him, polarize him, and isolate him. It will not work. It must not work. 
READ MORE
---
---
---
Give The Gift of Stock
Now is a great time to donate appreciated stocks and supercharge your charitable contribution to TheHeartland Institute! The S&P 500 just reached another all-time high, and the Nasdaq a 15-year high.
When you donate appreciated securities directly to The Heartland Institute, you get a charitable deduction for the full market value of the securities on the day we receive them. No capital gains taxes or Medicare surtaxes are generated when you donate your securities.
To learn more, contact Gwen Carver, director of development, at 312/377-4000 orgcarver@heartland.org.
---
---
---
IL Gov. Bruce Rauner Goes After Healthcare Costs
Scott Reeder, the
Heartlander
The governor some on the left have called "Scott Walker on steroids" wants to reduce what Illinois spends on health insurance for its own employees as well how much money it is funneling into Medicaid. Gov. Bruce Rauner (R), however, acknowledged his proposed savings would only be fully realized if state worker unions cooperate. Good luck with that. 
READ MORE
---
BONUS Podcast — Isaac Orr: The Fracking Revolution
Jim Lakely, director of communications at the
Heartland
Institute, discusses the latest news in the fracking revolution with
Heartland
energy Research Fellow Isaac Orr. They talk about boomtowns and the "downstream jobs" of the fracking revolution, especially the mining of frac sand in Wisconsin.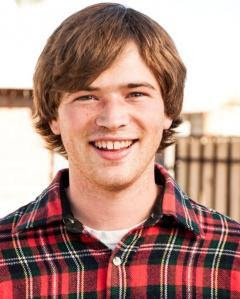 ---
Louisiana Lawmakers Propose State Film Tax Credit Reforms

Jeff Reynolds, the
Heartlander

"I think it was Bastiat who wrote about 'the seen and the unseen.' The film tax credit is popular partly because it's so visible," said Kevin Kane, president of the Pelican Institute for Public Policy. "You see film crews all over town, you turn on television, and you see shows and movies that were filmed in Louisiana." 
READ MORE
---
Obama Administration Preparing for Adverse SCOTUS Ruling on Obamacare
Sean Parnell, the 
Heartlander
The president has two very obvious plans. The first is to exert enormous amounts of political pressure on Congressional Republicans to add the words "or the federal government" right after the words "established by the state" in Obamacare. The second is to exert enormous amounts of pressure on states that didn't set up exchanges to do so now. 
READ MORE
---
Invest in the Future of Freedom!
Are you considering 2015 gifts to your favorite charities? We hope The
Heartland
Institute is on your list. Preserving and expanding individual freedom is the surest way to advance many good and noble objectives, from feeding and clothing the poor to encouraging excellence and great achievement. Making charitable gifts to nonprofit organizations dedicated to individual freedom is the most highly leveraged investment a philanthropist can make.
Click here to make a contribution online, or mail your gift to The Heartland Institute, One South Wacker Drive, Suite 2740, Chicago, IL 60606. To request a FREE wills guide or to get more information to plan your future please visit My Gift Legacy http://legacy.heartland.org/ or contact Gwen Carver at312/377-4000 or by email at gcarver@heartland.org.