Latest posts by Keely Drukala
(see all)
If you don't visit Somewhat Reasonable and the Heartlander digital magazine every day, you're missing out on some of the best news and commentary on liberty and free markets you can find. But worry not, freedom lovers! The Heartland Weekly Email is here for you everyFridaywith a highlight show.
Subscribe to the email today, and read this week's edition below.
---
Sen. Harry Reid Retires Amidst Green Energy Scandal
H. Sterling Burnett, Somewhat Reasonable
One scandal that could haunt Senate Minority Leader Harry Reid (D-NV) even after his retirement is the improper help he gave to the green energy company Ormat Technologies – a firm that owns and manages geothermal plants in California and Hawaii. Reid helped Ormat secure nearly $136 million in economic stimulus funding from the 2009 American Recovery and Reinvestment Act.
READ MORE
---
How Peer-to-Peer Businesses Give Consumers a Lyft
Jesse Hathaway for the Chicago Tribune
The rise of peer-to-peer services, such as Lyft, Uber, and Airbnb, represents a revolution in the power of free markets to empower consumers and service providers alike. More great innovations are ahead, as long as politicians and policymakers stay out of the way and stop protecting stagnant business models.
READ MORE
---
Discrimination in Indiana – Private or Political?
Richard Ebeling, Heartlander
"The path of using political power to try to bring about changes in social attitudes and actions is both morally wrong and often far too counter-productive. The road to liberty, equality, and tolerance runs through a respect for and defense of individual rights of freedom of association, not by way of collective punishment and group privilege."
READ MORE
---
Featured Podcast: The Marketplace (un)Fairness Act
Host Jesse Hathaway talks with Andrew Moylan, executive director of the R Street Institute, about the recent reintroduction in Congress of the Marketplace Fairness Act. Moylan explains how the act isn't very fair at all because it treats e-commerce customers differently, based on their physical location.
LISTEN TO MORE
---
---
Heartland Is Hiring!

Do you believe in smaller government and more individual liberty? Do you believe free markets solve social and economic problems better than government planning? The Heartland Institute might have just the job for you! We're looking for eager self-starters to manage several important projects that will have a real impact on policy in this country.
READ MORE
---
Nevadans Deserve Better Options than Common Core
Joy Pullmann for the Las Vegas Review Journal
The U.S. Chamber of Commerce, various teachers unions, and endless recipients of money from Bill Gates' private foundation who cheer Common Core are cheering for cut-and-paste students. They are applauding and rewarding an education-to-workforce machine that is cheating the children of Nevada's families out of a joyful and liberal education fit for free citizens.
READ MORE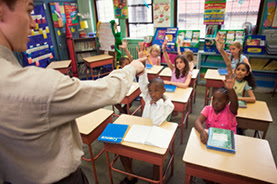 ---
Rick Perry Deserves Credit for Shrinking Texas's Welfare Rolls
Justin Haskins and Logan Pike in Breitbart Texas
They say "everything is bigger in Texas," but Texas's welfare rolls are shrinking, and presidential hopeful and former governor Rick Perry (R) deserves a lot of the credit. When Perry first became governor of Texas in 2000, the number of people enrolled in the state's Temporary Assistance for Needy Families (TANF) program was well over 300,000. Since then, the number has declined to below 80,000, and a new study says key policy changes help explain why.
READ MORE
---
Pulling the Plug on Renewable Energy
H. Sterling Burnett for the Washington Times
For 50 years, green-energy gurus in industry and the environmental movement have sold the snake oil that renewable power would soon be as cheap and reliable as coal, oil, nuclear, and natural gas. The nation has been told the turning point has always been just around the corner. We never seem to get close to turning that corner.
READ MORE
---
Book Review: Bitcoin and the Age of Cryptocurrency
Jay Lehr, Heartlander
"Because the cryptocurrency system requires no bank and no government control it is truly disruptive, and multiple agencies described by the authors are already trying to block it or control it. An interesting outgrowth of this in the authors' eyes is that bitcoin has attracted libertarian-leaning techies, and in some parts of the book it is clear that they themselves have a strong libertarian bent."
READ MORE
---
Bonus Podcast: Leonie Haimson: Student Privacy Laws in the U.S.
School Reform News
Managing Editor Heather Kays is joined by Leonie Haimson, co-chair of the Parent Coalition for Student Privacy, to talk about the current state of student privacy laws in the U.S. Haimson expresses concern about the ability of parents to protect their children given the current laws on student privacy.
LISTEN TO MORE
---
Study: Los Angeles Fast-Food Ban Went Bust
Warner Todd Huston, Heartlander
"In 2008, the city of Los Angeles passed strict regulations on fast food restaurants in an effort to force citizens to adopt a better diet. But seven years later, the regulations have had no effect on either the diets or weight of area residents."
READ MORE
---
Invest in the Future of Freedom!
Are you considering 2015 gifts to your favorite charities? We hope The Heartland Institute is on your list. Preserving and expanding individual freedom is the surest way to advance many good and noble objectives, from feeding and clothing the poor to encouraging excellence and great achievement. Making charitable gifts to nonprofit organizations dedicated to individual freedom is the most highly leveraged investment a philanthropist can make.
Click here to make a contribution online, or mail your gift to The Heartland Institute, One South Wacker Drive, Suite 2740, Chicago, IL 60606. To request a FREE wills guide or to get more information to plan your future please visit My Gift Legacy http://legacy.heartland.org/ or contact Gwen Carver at 312/377-4000 or by email at gcarver@heartland.org.